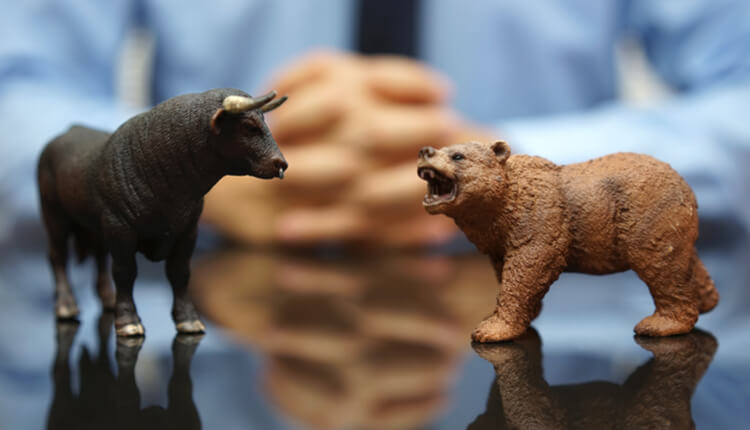 Various popular stock market news portals and TV channels discuss trending stocks and provide free share market tips based on technical charts and often without in-depth research. Our research desk analyses these trending stock market tips and provides their 360-degree analysis in a single place so you can avoid making wrong decisions with your hard earned money. Here are the share market tips for holding duration of around six months.
Disclaimer: Stocks and opinions below are for informational purposes and shouldn't be taken as a final advice from Niveza India. You shouldn't rely on this free advice solely and do your own research to arrive at the final conclusions. Our final stock recommendations are sent via SMS and Email to paid subscribers of Our Premium Products.
Share Market Tips For March 2019: 1st Week
Century textile and Industries Ltd. (NSE: CENTURYTEX) (Share Price: Rs.836): Potential Buy (10 Steps To Pick The Best Stocks)
Valuation: Undervalued with TTM PE of 16.89x.
Reasons to consider: Diversified business in Textile, Cement, Paper, Pulp, Real-estate. Company focusing on reducing debt by de-merging its cement business to Ultratech. Management planning on core business by planning capex in the Paper segment over the next two years.
Drivers: De-leveraging and de-merging bode well for company growth. Leasing income and ownership of high land parcel play well in the real estate segment. Capex in the paper segment goes with a high demand for the sector.
Financial: Total Revenue was Rs 951 cr in Q3FY19. Net Profit was Rs 134 cr in Q3FY19 up 50% YoY while EBITDA was Rs 279 cr in Q3FY19 vs Rs 252 cr in Q3FY18 up 11% and EBITDA margins were 27% in Q3FY19 up 500 bps YoY. In this quarter EPS was seen at Rs 12.02 compared to Rs 8.05 in the same quarter previous year.
Ashok Leyland Ltd. (NSE: ASHOKLEY) (Share Price: Rs.87)
Valuation: Undervalued stock with TTM PE of 13.55x.
Reasons to avoid: Auto sector is experiencing drag down in volume amid low demand. Decline in a volume of M & HCV by 17% led to revenue impact by 15% YoY in the current quarter. Margins are also expected to decline over higher raw material cost and low volume base.
Financial: In Q3FY19, revenue down by 20.7% QoQ and 12.1% YoY. EBITDA margin compressed by 56 bps QoQ and 105 bps YoY. PAT down by 28.2% QoQ and 24.4% YoY.
JK Lakshmi Cement Ltd. (NSE: JKLAKSHMI) (Share Price: Rs.328): Avoid
Valuation: Overvalued with TTM PE of 55.04x.
Reasons to avoid: The company not able to withstand the higher cost of freight and power & fuel cost which results in EBITDA margin compression by 78 bps. Also, higher RM price due to clinker purchase from outside and rise in maintenance cost affected the margin. Meanwhile, short term blip is expected due to elections on ongoing infra projects which can affect demand in peak season.
Financial: In Q3FY19, net sales up 11.7% YoY. EBITDA margin stood at 10.5%. PAT stood at Rs 14.8 crores
CG Power and Industries (NSE: CGPOWER) (Share Price: Rs.37): Avoid
Valuation: Higher valued stock with negative earnings.
Reasons to avoid: The company is posting negative earnings quarter after quarter. The company delivered negative margins in the last few quarters. Promoter holding low and promoters have pledged the entire 100% of their holdings. This is a complete trading stock. Too much volatile.
Financials: The company has posted stable revenue growth in FY18. But growth on the expense side was much higher. The company posted operating margins of -5%. Interest cost is nearly tripled in the last couple of years from Rs. 80 crore to Rs. 220 crore. On the balance sheet side, reserves are going down while borrowings are increasing. Fixed assets are decreasing. Cash flows were negative for the year 2018.